This article outlines how to add a hyperlink to an existing "Picture-Link-Field." The result after the merge will be a clickable image in your generated document. You can also learn how to insert a Picture-Link-Field here.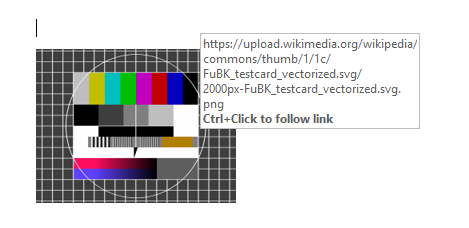 Figure 1: Example of a clickable link in Word
Step ​1: Open the properties of an inserted picture-link field.
(1) Select any picture-link field (2) and hit the "Field properties" button in the ribbon. (3) A new window with an additional option so setup a link will be opened.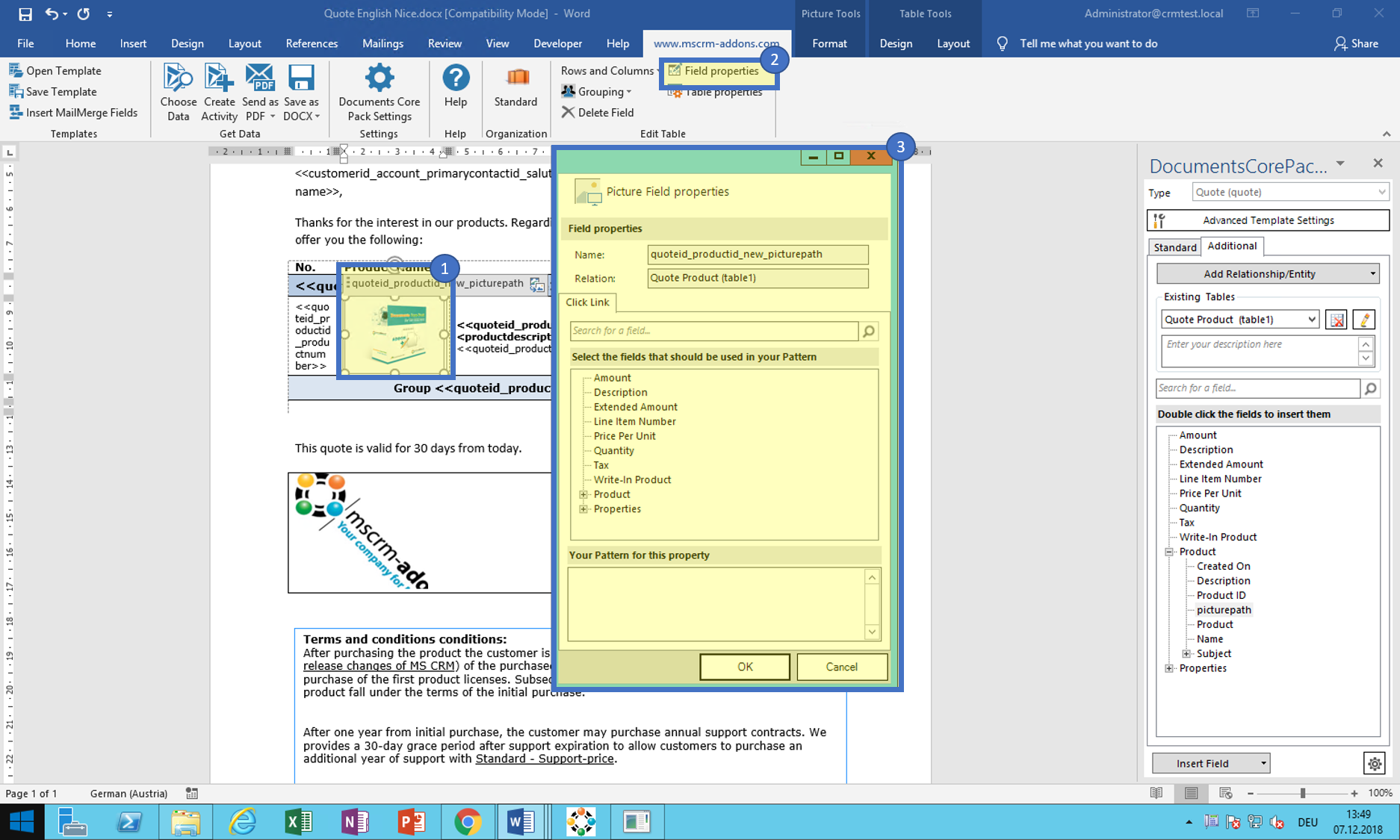 Figure 2: Inserted picture link field​ and new edit option
Step 2: Define a link.
Based on the DocumentsCorePack Property Syntax (1) you can setup a link, (2) and apply your changes by selecting OK.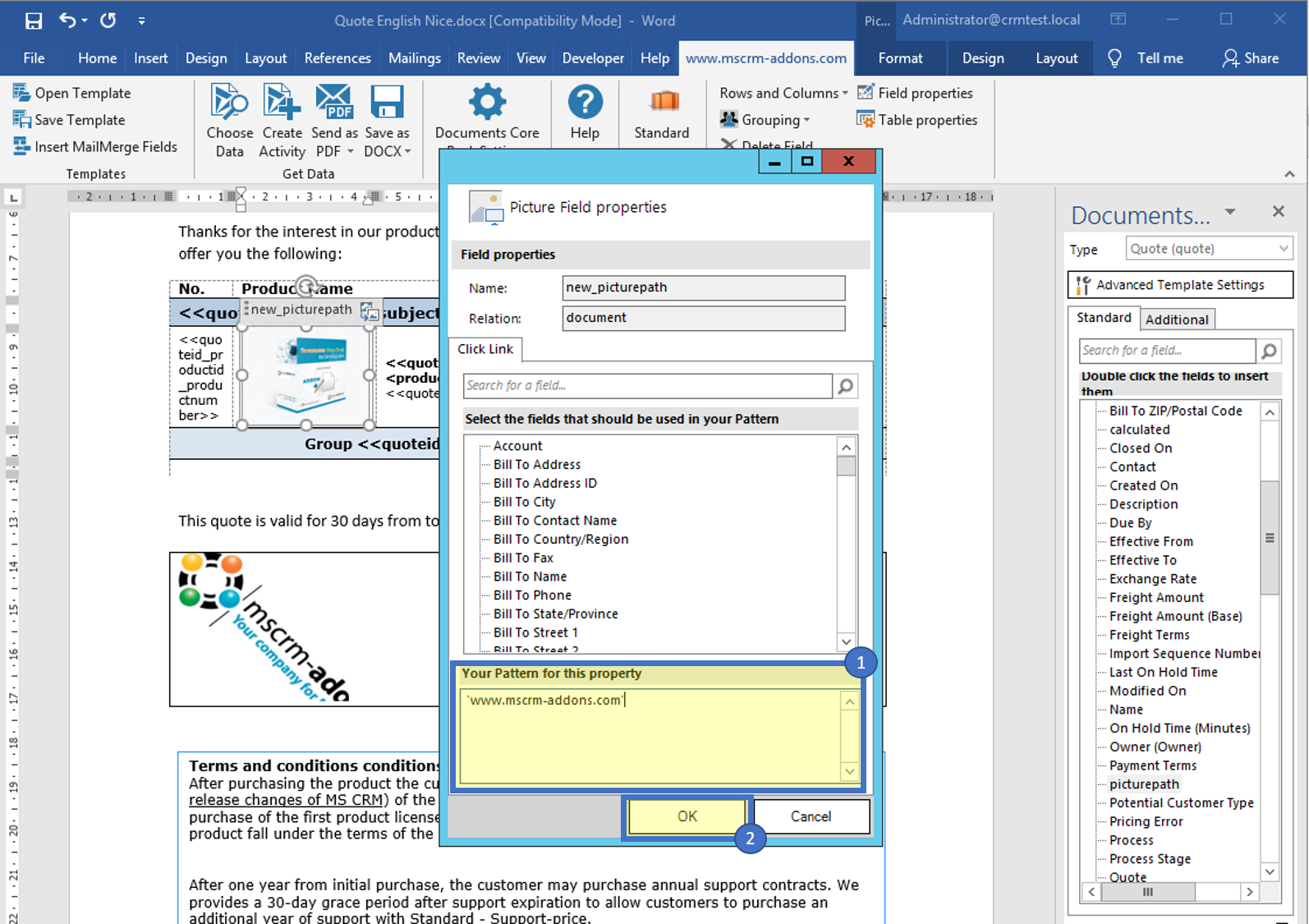 Figure 3: Example of setup link pattern
Additional resource: "How to use a picture with DocumentsCorePack".
That's it! We appreciate your feedback! Please share your thoughts by sending an email to support@mscrm-addons.com.