The DocumentsCorePack dialog not only gives you the ability to generate single documents but also perform batch document generation processes in order to create multiple documents in a single step.
The dialog automatically recognizes a batch once you hit the "Create Document" button with multiple records selected. ( Detailed Information about the DocumentsCorePack dialog here.)
Step-by-step description: How to process a batch in the DocumentsCorePack dialog
Step 1: Select the data you want to process. In this example, we send a welcome letter to contacts.
Therefore, we start from a view (Contacts) and mark the contacts to create a document for.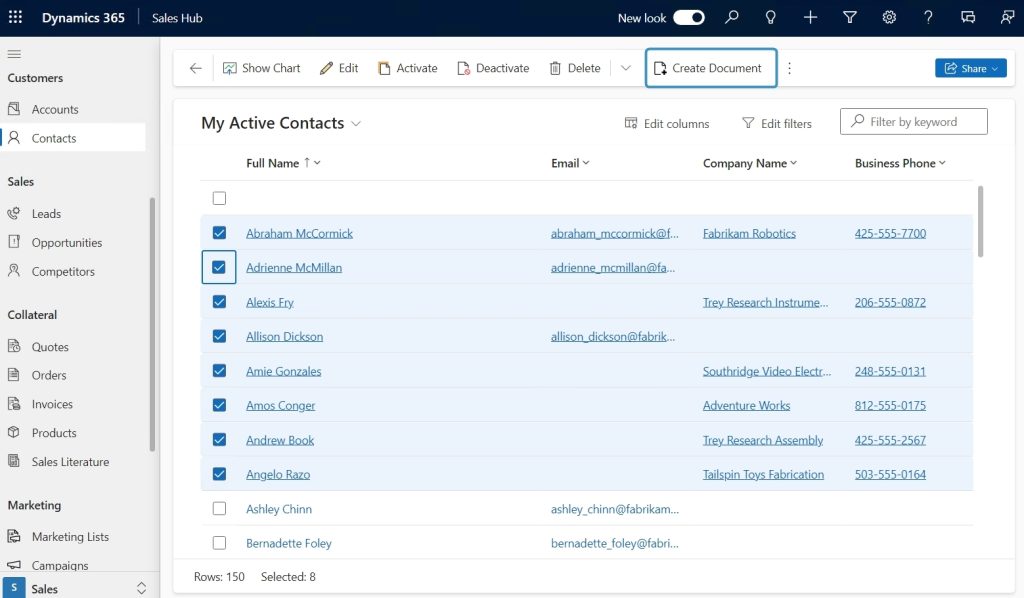 Step 2: Open the DocumentsCorePack dialog (see Figure 1 where to find the Create Document button) and select the template that should be sent. Click Next.
Please Note: If you have created a One-Click-Action, your dialog might look different at this point. Go on with Let me decide every step.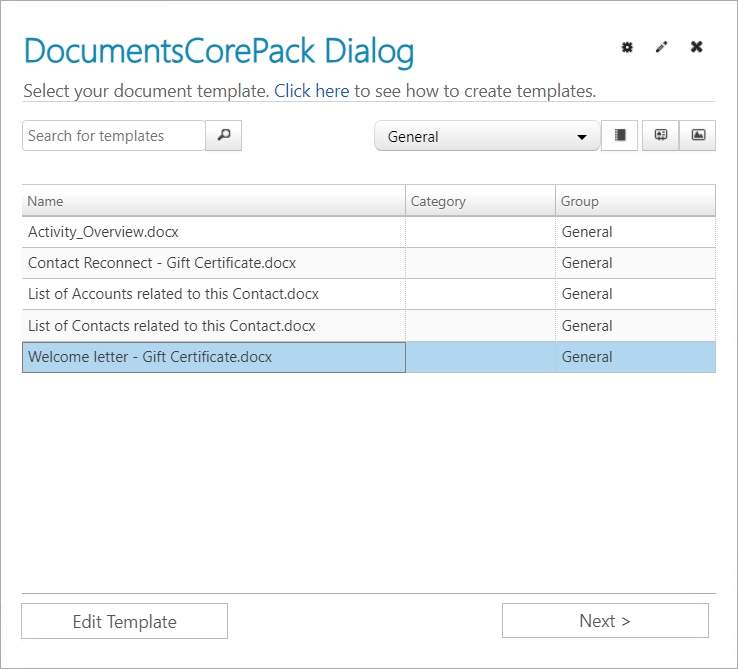 Step 3: Define your document process: The dialog recognizes batch data as you can see in Figure 4 at the bottom with the ❼ Start Batch button.
The dialog offers you the ❶Create single document option (Figure 3, 4). This means that upon generation, all documents are concatenated into a single file. This e.g. eases the process of printing such documents. With the option selected, you can also save the final file to either a SharePoint location or an Azure Blob by providing the URL.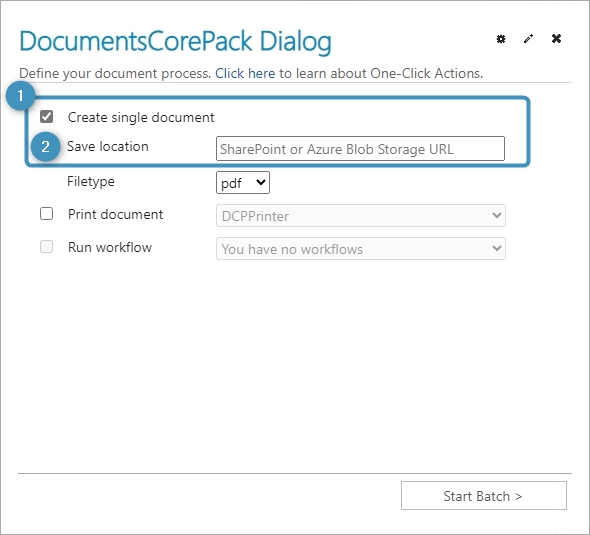 Apart from that, all other options are available as known for single-record document processes:
Decide the ❷ Filetype and how to ❸ Attach the document, Email Sender, Recipients, unless they are preset, a Subject or select an Email Template. 
Further, you can choose to ❹ Send Email(s) straight away, send your document to a printer with the ❺ Print document option or ❻ Run a workflow.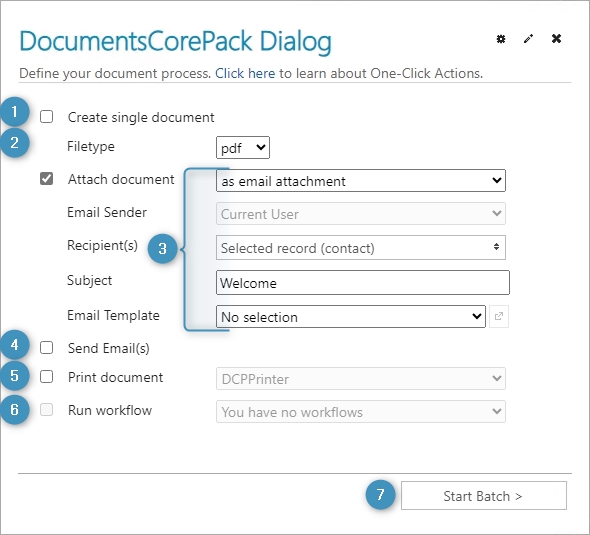 Once configured, continue with ❼ Start Batch
Step 4: The batch process starts and will show the progress of the batch document generation. Once completed the result window provides a preview and access to the created records and documents. 
Note: The "Download All" option enables you to download all documents into a single .zip-file.
Congratulations, you managed your first batch process!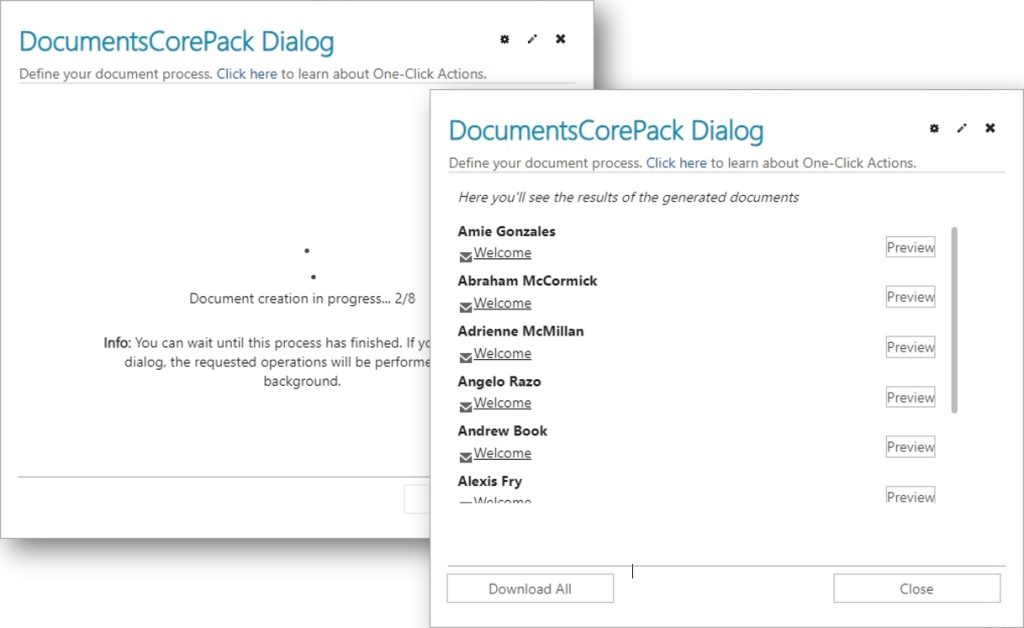 Creating One-Click-Actions for Batch Processes
The One-Click-Action configuration offers the selection between Single and Batch operations as you can see in Figure 6. If you want to learn more about One-Click-Actions have a look at this article.
That's it! We appreciate your feedback! Please share your thoughts by sending an email to support@mscrm-addons.com