MSCRM-ADDONS.COM announced today that its DocumentsCorePack for MS CRM 2011, has successfully passed the Software Solution Test for Microsoft Dynamics.
This achievement is a major requirement for Certified for Microsoft Dynamics® status, which is Microsoft Corporation's highest standard for partner-developed software. Solutions with a successful software test have demonstrated development quality and compatibility with the Microsoft Dynamics product.
DocumentsCorePack provides the possibility to create documents (Doc, DocX, PDF…) with data from CRM and to manage them in a structured and comfortable way. The addon is capable of resolving any relationship and works with standard, as well as custom entities. Therefore, it is a useful tool to create and manage for example quotes, invoices and other complex documents.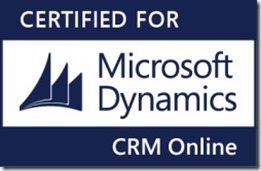 Figure 1: mscrm-addons.com certified for MS Dyn CRM Online
That's it! We appreciate your feedback! Please share your thoughts by sending an email to support@mscrm-addons.com.