Thank you for deploying our MSCRM-ADDON DocumentsCorePack to your environment!
Still, there are a few brief steps that must be performed in order to finalize the setup.
1) Open the Getting Started Area
In your Dynamics 365 environment, navigate to the Getting Started Area
(Dynamics 365 > Settings > DocumentsCorePack)
2) Login and continue
Next, enter your email address into the provided form or login to the Getting Started Area with an
existing MSCRM-ADDONS user account.
The Email address will be used to provide you with technical information only.
Click on the [Continue]-button in order to proceed.
Figure 1: Enter your user credentials
3) Start with the configuration
Now please configure your DocumentsCorePack service
> Setup a CRM connection profile & click on the [Retrieve Organization]-button
> Create a new DocumentsCorePack Service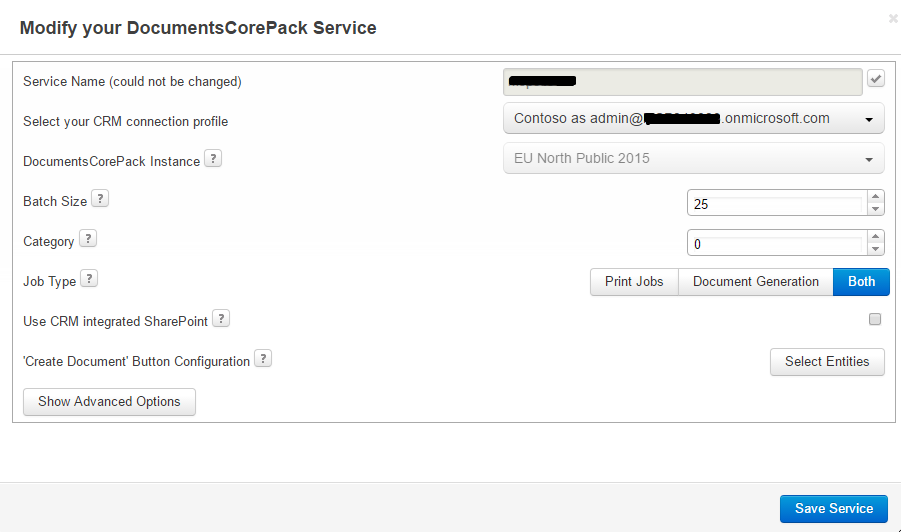 Figure 2: DocumentsCorePack Service Configuration​
For further details on the Configuration, please watch our brief video on how to Get Started with DocumentsCorePack!
Figure 3: Video on how to get started with DocumentsCorePack
4) Add that little Extra: DocumentsCorePack TemplateDesigner
So that's it! Last but not least, please download the Template Designer in our Download Center
if you want to customize your own templates.
(Or simply click on the [Download]-button in the Getting Started Area as displayed in Figure 4).
Basically, the standard DocumentsCorePack service contains some templates, but if you would like to test all capabilities of our DocumentsCorePack, the TemplateDesigner is a MUST-HAVE.
Figure 4: DocumentsCorePack TemplateDesigner Download
​
Now that's really it! Thank you very much for your time! We hope you enjoy DocumentsCorePack!