This article outlines how to use the free MSCRM-ADDONS feature which allows you to add notes & attachments via drag & drop to Microsoft Dynamics 365 (CRM).
Requirements: ActivityToolsPluginExtension Solution (learn more about the solution and how to install it here)
YOUR HUGE ADVANTAGE: Save time by editing & adding attachments & notes quick and easy to Microsoft Dynamics 365 (CRM)
As soon as the ActivityToolsPluginExtension solution is installed, you can already benefit from our marvellous feature.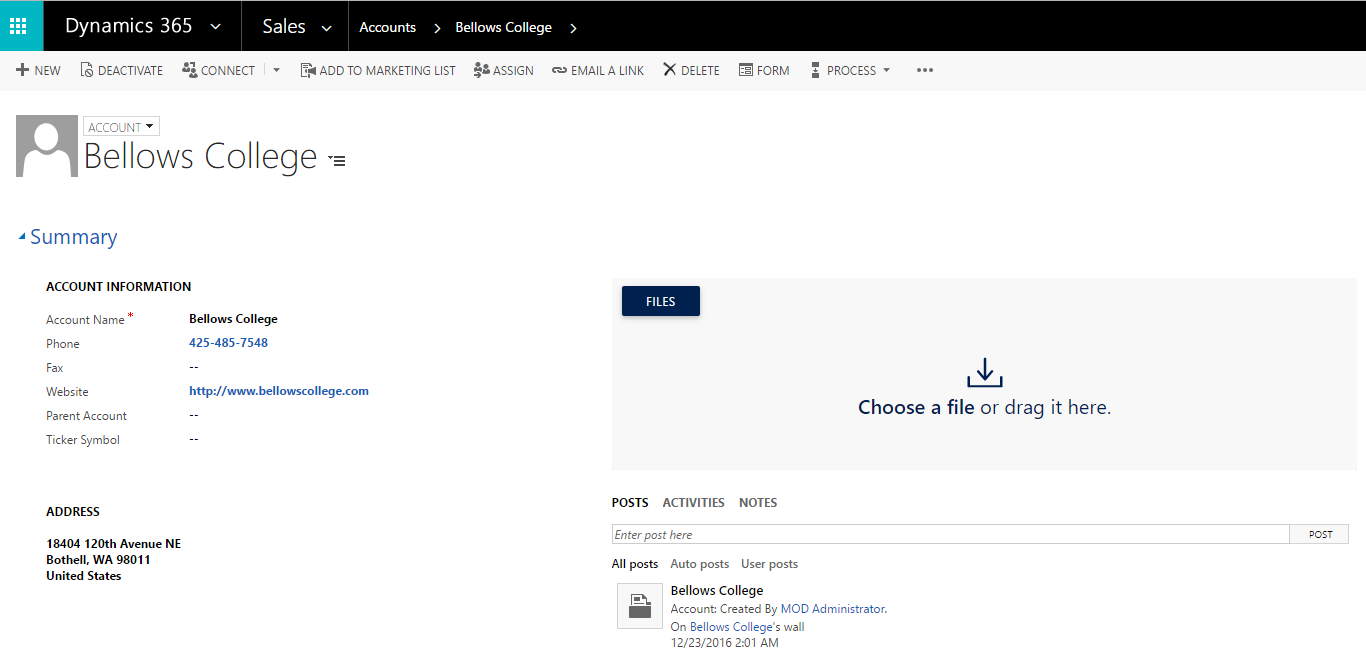 Figure 1: ActivityToolsPluginExtension added
From now on, you can rely on the following functionalities, which guarantee a smooth Microsoft Dynamics 365 (CRM) user experience:
– Native drag & drop functionality for attachments
– Simplified access to attachments via links
– Bulk delete of notes and attachments is possible
– Simply click on file name in order to download it
How to add attachments and notes quick and easy

There are two ways to add notes and attachments:
– via drag and drop from a fileshare
– with a click on the [Files]-button ❶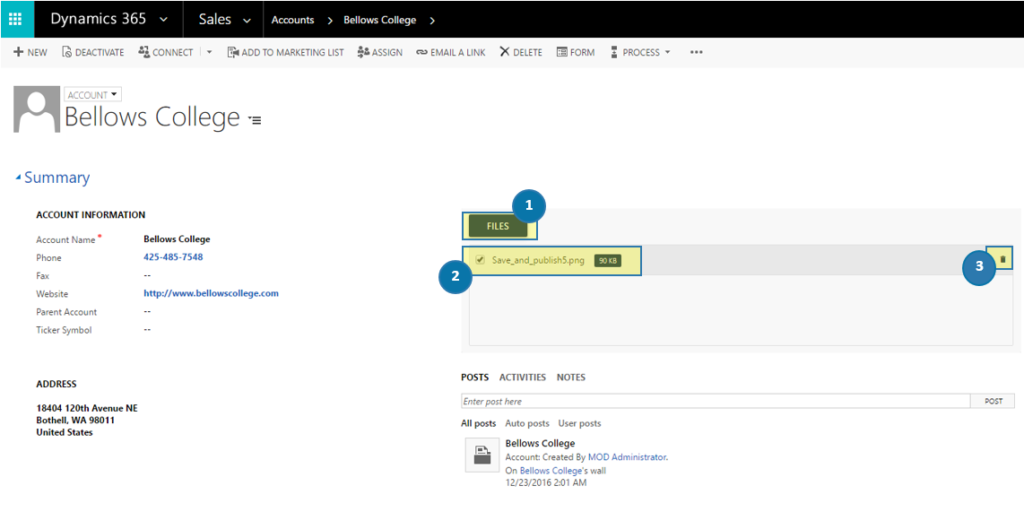 Figure 2: Edit notes and attachments
The feature provides you with the following information regarding attachments ❷:
– the filename
– the size
If you want to edit more than one attachment at a time, simply check the box next to the attachment(s) ❷.
In case you must delete an attachment, simply check the box and click on the [Garbage bin]-button ❸.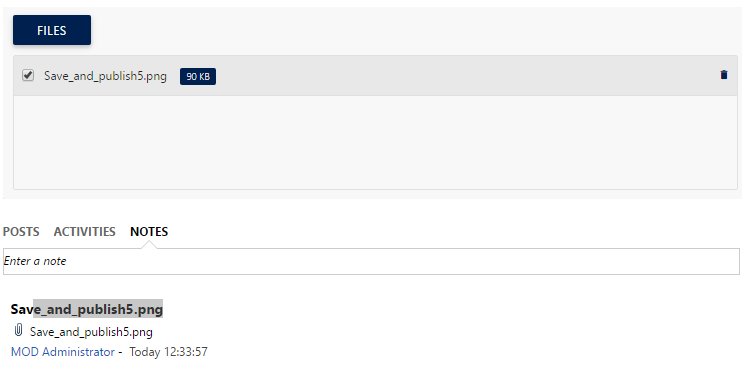 Figure 3: Attachment saved as note
Once you have saved an attachment, you will notice that it has been saved as a note.
That's it! We appreciate your feedback! Please share your thoughts by sending an email to support@mscrm-addons.com!