The AttachmentExtractor for Dynamics 365 and PoweApps moves content (emails and files) from Dataverse to SharePoint or an AzureBlob. Doing so significantly reduces data and file capacity consumption. As a result, you save costs by avoiding expensive Capacity Add-ons for Dataverse.
The big question is: How much money can I save?
This article describes the steps to take to get a good idea of the potential savings for your tenant.
How to Estimate your data & file Capacity savings:
First, go to the "Power Platform Admin Center" and log in to your tenant.
Navigate to "Resources" -> "Capacity" ->"Dataverse". You will see your current usage.
Click on "Details" to get insights into your current consumption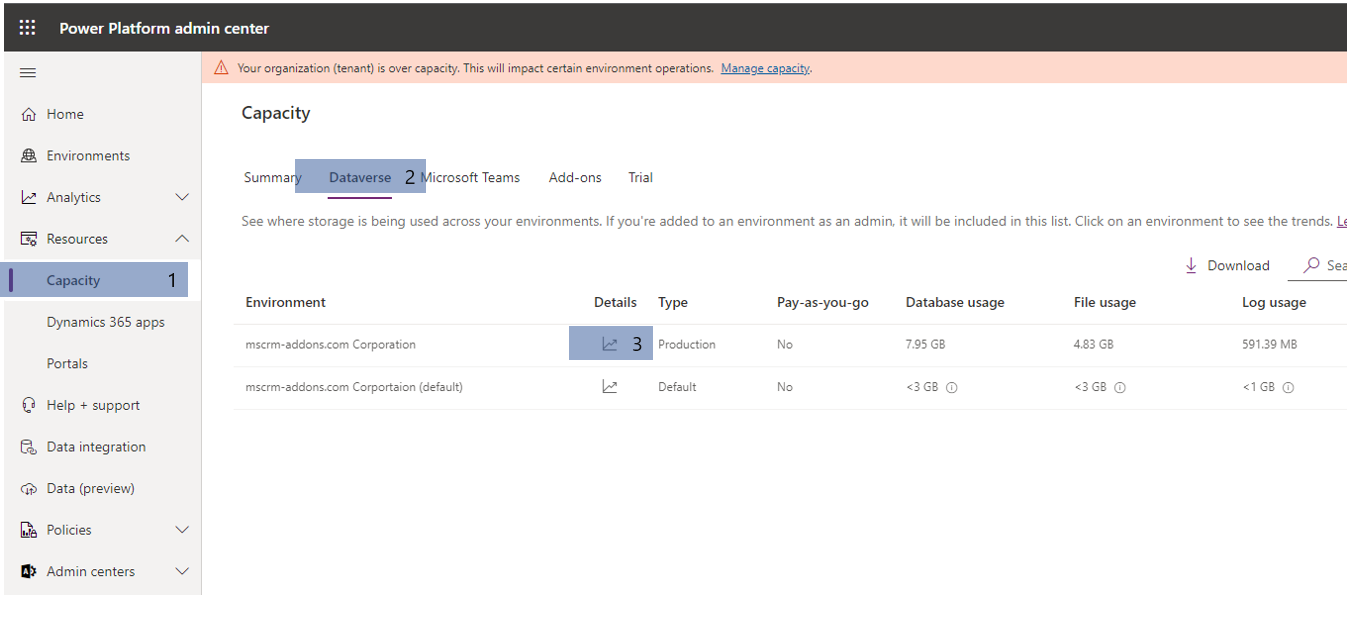 The following window appears: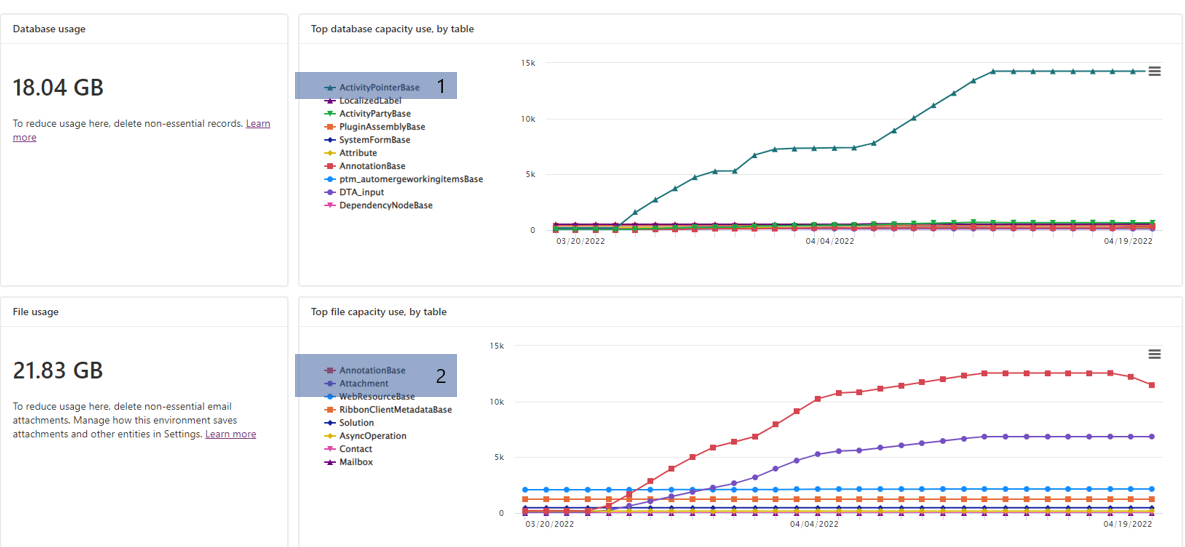 You see the tables and their size. Now you can estimate your potential savings:
Data Capacity Savings: Moving email content will shrink the ActivityPointerBase table around between 40-60%. Thus, we recommend 50% for your estimate.

File Capacity Savings: Moving file attachments will shrink the Attachment and AnnotationBase table between 60-90%. Thus, we recommend 80% for your estimate.

Table to shrink
Size
(GB)
Reduction*
(GB)
Cost**
(USD)
Annual savings
USD
Data capacity
ActivityPointerBase
14
7 (~50%)
40
3600
File capacity
Attachment, AnnotationBase
20
16 (~80%)
2
384
Table 1: Table showing how to estimate your savings based on Figure 2
To calculate your data and cost savings, try our AttachmentExtractor Calculator.
The result
The following screenshot shows the effect of AttachmentExtractor on capacity. As can be seen, data and file capacity is reduced at considerably rates.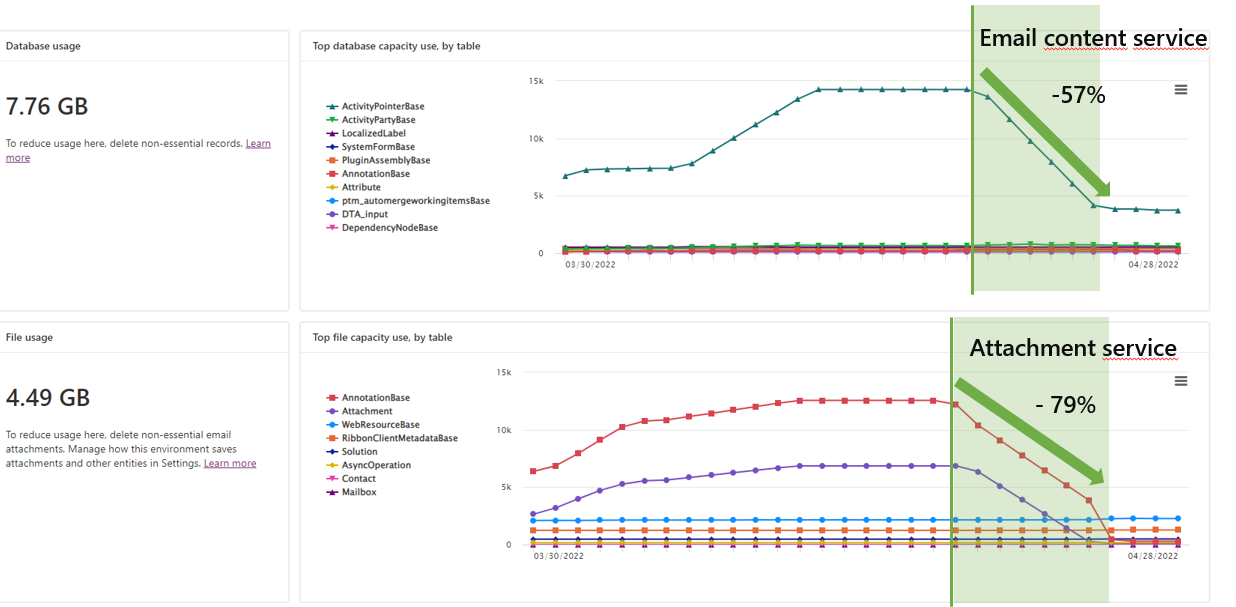 To summarize: If you are tracking emails in Dynamics 365 or Dataverse you will probably find those tables to be significantly larger. Hence, savings can go up to thousands of dollars per month.
Helpful information: