The following step-by-step instruction shows you how to enable the TeamMember Licensing for our add-ons. This makes sense for Dynamics 365 Online organizations that use "Microsoft Dynamics 365 Team Member" licenses.
Please Note: To activate the AAD (Azure Active Directory) TeamMember Licensing you need administration rights!
Please also have a look at the corresponding blog article Licensing Guide for Microsoft Dynamics 365.
Open your Dynamics 365 Settings, navigate to MSCRM-ADDONS-section (highlighted in yellow) and select the add-on you want to activate the TeamMember Licensing for. This activation process has to be done for each add-on separately. Depending on which of our solutions you choose, the main configuration window will provide you with different tabs.

Figure 1: Dynamics 365 Advanced Settings/ MSCRM-ADDONS-section
For example, if you select DocumentsCorePack, the main configuration window looks like in the figure below. To activate the TeamMember Licensing for DCP, please navigate to the License Server-tab.
1. You have to click on the [Enable Team licensing]-button like you can see in the figure below.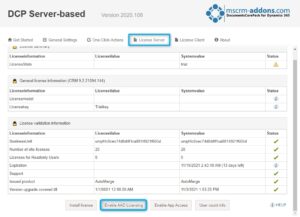 Figure 2: TeamMember Licensing for DocumentsCorePack
2. Next, this window pops up where you have to type in the username of a Dynamics 365 administrator like you can see below. Then hit the [Start]-button.

Figure 3: Enable AAD TeamMember licensing
3. A new window will open, where you have to sign in with an Office 365 admin account. Please note, that it could be possible that you first must disable your popup blocker for that. Then sign in and hit the [Next]-button.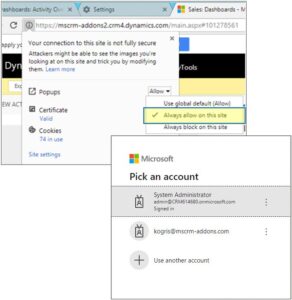 Figure 4: Disable popup blocker in Chrome and Login to Office 365
4. After login, you will be provided with the window below. Please click on the [Accept]-button to continue.

Figure 5: Accept TeamMember licensing
If you do not have an Azure administrator account available, you can use this URL and ask your admin to consent. Once done, repeat the steps.
https://login.microsoftonline.com/[AAD Tenant]/adminconsent?client_id=b947c55d-c40e-41d5-88f6-f47388504e69&state=appuser&redirect_uri=https://graphapi.mscrm-addons.com
Your Administrator only has to replace the placeholder [AAD TenantId] with the actual ID of your AAD Tenant or with the domain name of the tenant.
5. If the process was successful you will be linked to our website showing the information below.

Figure 6: Enabling TeamMember licensing information
6. After enabling successfully the TeamMember licensing, please go back to the license dialog and click on the [Enable]-button to finish the process.

Figure 7: Enable AAD TeamMember Licensing
7. After activating, you will be provided with the window below, which shows you the license summary.
​❶ The General license information shows you that your AAD TeamMember licensing is enabled.
❷ Licenses for TeamMembers shows the amount of Dynamics 365 TeamMember users and the Number of site licenses above shows you the amount of normal Dynamics  365 licenses reduced by the TeamMember users.
❸ Here you can edit your TeamMember licensing. By clicking this you will be provided with the window below, where you are able to Renew or Disable your TeamMember licensing.

Figure 9: Edit AAD TeamMember licensing
For all other products, you can find the [Enable Team licensing]-button under the Licensing-tab like you can see below using ActivityTools as example. The process is the same as for DocumentsCorePack shown before.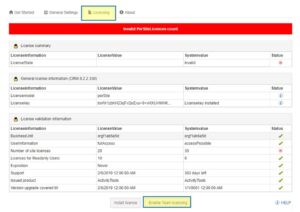 Figure 10: Team licensing for ActivityTools
Please note: DocumentsCorePack with TeamMember licenses has a limit of 15 entities, to which a user can have "write access". The custom entities you need "write access" for are:
MSCRM- Addons AutomergeworkingItems
MSCRM- Addons DocumentsCorePack Templates
MSCRM- Addons User/Temp Settings
DocumentsCorePack will also work if users just have "read access" to all the other MSCRM-ADDONS custom entities.
That´s it! We appreciate your feedback! Please share your thoughts by sending an e-mail to support@mscrm-addons.com.