In this article, learn how and where you can define security roles that are allowed to access the DocumentsCorePack settings. This is necessary to control who can access and make changes to the base settings of the DocumentsCorePack configuration inside Dynamics 365. (Required version: DocumentsCorePack 2020.130)
Please Note:
When this setting is not configured, the default behavior for the DocumentsCorePack configuration is that every user has full access.
A user needs to have at least one of these roles to be allowed to perform changes to the configuration.
Users owning the "System Administrator" role are always allowed full access.
Step-by-step description
Step 1: Open the DocumentsCorePack configuration and access the Permission Settings. Then, to the right of Config Access Permissions, select Change to proceed.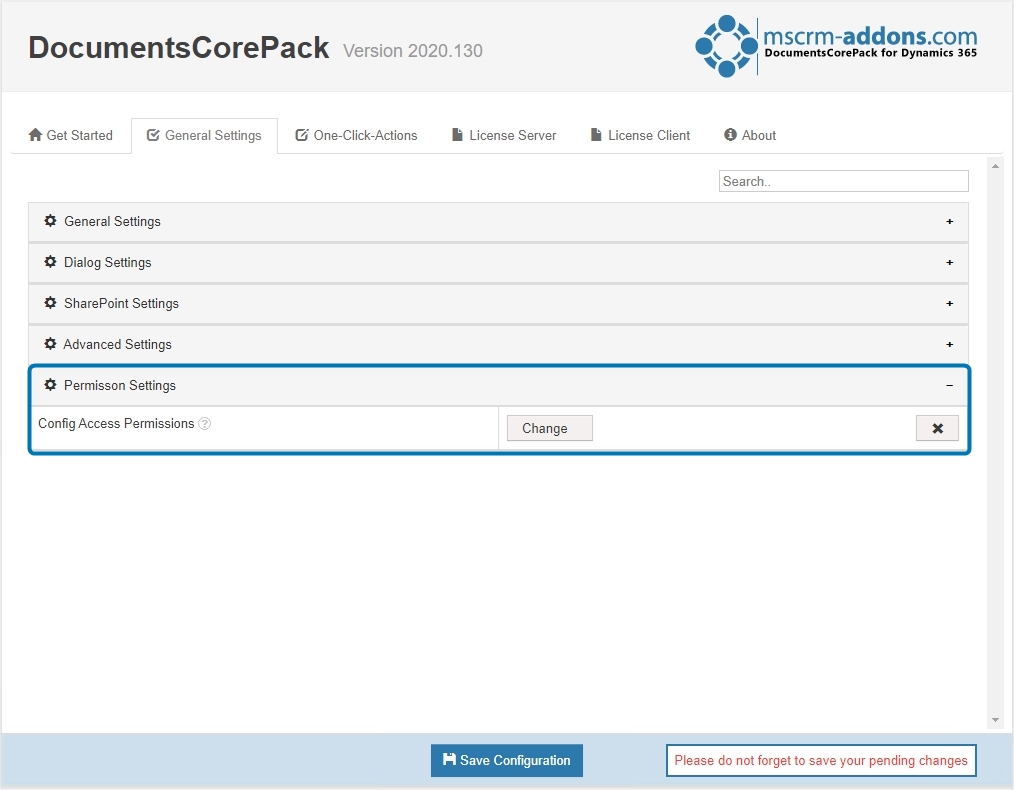 Figure 1: New Feature Permission Settings in DCP Config
Step 2: After the Config Access Permissions opens:
❶ Select New to create a security role. Select Delete to delete a security role. Please keep in mind, that after deletion of a security role, every user has full access as the default.
❷ Use the Search field for quick access to the users of security roles. Then, place your cursor in the Choose here section for the drop-down of roles in your organization. 
❸ Click on a role to select or edit it. In the example below, we selected Account Manager.
❹ With the Mode selection in the bottom left corner, you can decide what should happen if a user does not have the proper access permissions. Should relevant tabs be shown in read-only mode or should you completely hide them.
❺ Select OK to confirm or select Cancel. 
Please note: The permission check takes effect for the following tabs: "General Settings", "License Server", and "License Client".
That´s it! We appreciate your feedback! Please share your thoughts by sending an e-Mail to support@mscrm-addons.com!