Sometimes you may be asked to create a new SettingsKey for one of our products (e.g. for a customized development or if a special configuration is needed).
Please follow the steps below.
How to create a SettingsKey manually in Microsoft Dynamics 365
Step 1: Open your CRM in your browser and navigate to the [Settings]-button

Figure 1: MS CRM Settings-button
Step 2: Select "Advanced Settings"
Step 3: Now you have a look at this "Business Management" surface. Press "Settings"

Figure 3: Business Management Surface
Step 4: A settings overview is shown. Navigate to the MSCRM-ADDONS and choose "Products"
Step 5: All active MSCRM-ADDONS are listed. Select the one you need to create a SettingsKey for (in this case it is the DocumentsCorePack).

Figure 5: Listed Active MSCRM-ADDONS
Step 6: Create a new SettingsKey by pressing this symbol on the right (Display the records which are associated with this view).

Figure 6: Records which are associated with this view-symbol
Step 7: The MSCRM-ADDONS.com Settingskey Associated View is shown. Press [New MSCRM-ADDONS.com Settingskey]-button.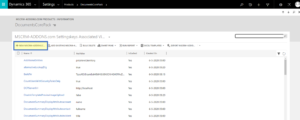 Figure 7: Press New MSCRM-ADDONS.com Settingskey
Step 8: This window pops up. You can create a new Settingskey here. Enter Name and KeyValue. Please pay attention to the product bar. The product should always appear when you create a SettingsKey. In the picture below, you can see, it is for the DocumentsCorePack.

Figure 8: Create new Settingskey
Please note: If the new key is intended for a client application, you need to restart the Client application. Otherwise, the setting will not be applied to the Client.
How to restart the Client application properly please click here.
That´s it! We appreciate your feedback! Please share your thoughts by sending an e-mail to support@mscrm-addons.com