This blog article outlines how to activate debugging for PowerSearch. Please note: This step-by-step tutorial information refers to Microsoft Dynamics 365 only!
1) Please navigate to Settings > MSCRM ADDONS and click on PowerSearch.
Figure 1: Click on PowerSearch
2) In the so opened Getting-started surface, switch to the General settings-tab and set Debugging on 'enabled'.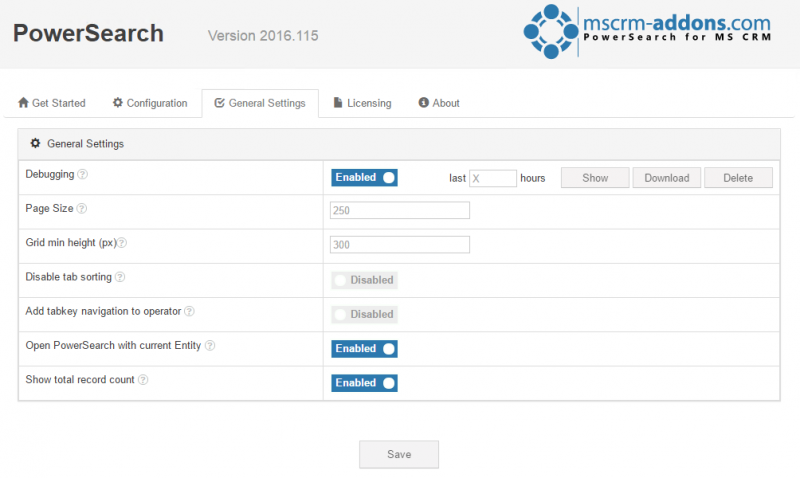 Figure 2: Enable debugging
Once activated, you can use the buttons at the right side to modify the debugging process.
Clicking on the [Show]-button displays all logs that were generated during the last xx hours.
A click on the [Download]-button allows you to download the log-file (.xml).
The [Delete]-button enables you to delete the log-files.
That's it! We appreciate your feedback! Please share your thoughts by sending an e-Mail to support@mscrm-addons.com!