This article outlines how to specify a DCP SharePoint Save-Location for entities with multiple Save-Locations
If you have multiple Save-Locations configured for an entity, you need a way to specify, which one should be chosen by DCP to save the documents.
This can be done with a little customization of your Entity in CRM.
Add a new Field to your Entity with the DataType "Lookup"
and the Record Type "Document Location":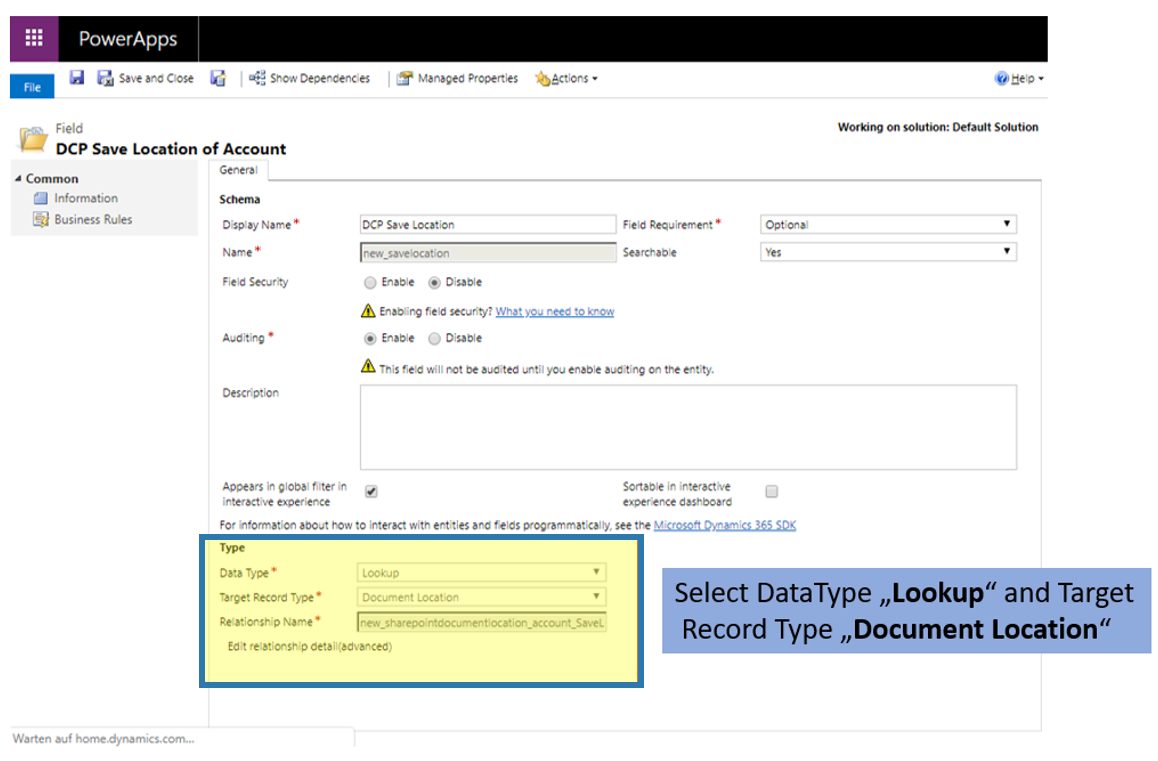 Add the SaveLocation Lookup to the Form: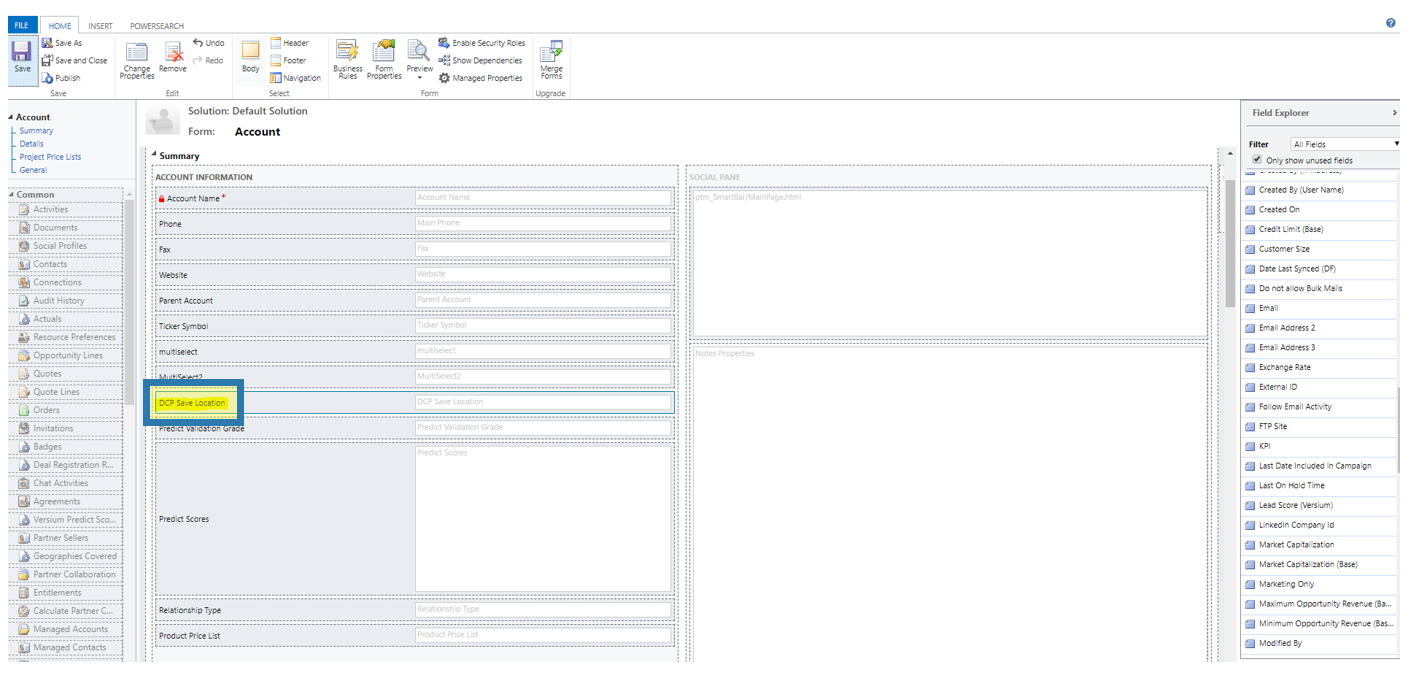 Make sure you "Publish All Customizations" in CRM.
Select the Save Location for the Record in the lookup of your entity:
In the DCP Template navigate to
"Advanced Template Settings" -> "Create Activities For" and activate "Enable Advanced Settings".
In the "Save Location" specify the lookup field to the Document Location and save your template.
Your generated document will now be saved into the specified document location.
That's it! We appreciate your feedback! Please share your thoughts by sending an email to support@mscrm-addons.com.