In order to run a workflow- or dialog-process, it is necessary to set up a new DocumentsCorePack (DCP) service to start the document generation process. This article outlines how to start a service in DocumentsCorePack ServerBased (DCP SB).
Step-by-step instructions on how to start a service in DocumetsCorePack ServerBased
1) Open the Service Management for DocumentsCorePack in the Windows Start menu with a double-click on Service Management – DocumentsCorePack for MS CRM.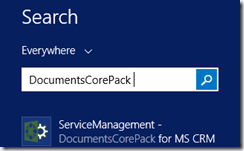 Figure 1: Look for ServiceManagement in the Start-menu 
2) Once opened, create a new service. To do so, click on New service setup. In the General-tab on the right side, insert a ServiceName and click on the [Verify]-button.
Please note: Once set, the ServiceName cannot be changed anymore! Click on the [Save service configuration]-button in order to proceed.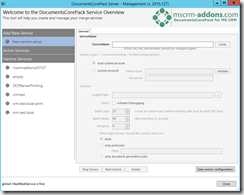 Figure 2: Insert a service name in the General-tab
As soon as you have generated a ServiceName (see for example Figure 3: crmtest), a few more tabs to modify your newly created service appear. Depending on which service you would like to start, you can modify your service. Please find an example of how to modify a printing service here.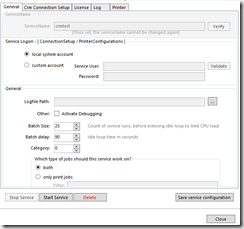 Figure 3: Example of service setup
3) Now switch to the CRM Connection Setup-tab, select your CRM type, type in the CRM Server-URL and click on the [Retrieve all Organizations]-tab. Select the appropriate organization and click on the [OK]-button.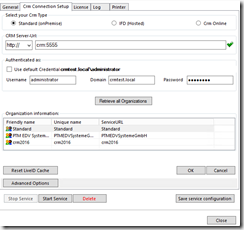 Figure 4: CRM Connection Setup dialog filled (example) 
4) The following window appears. Click on the [OK]-button to confirm your setup.
Figure 5: Confirm your setup
Should the following box appear, simply click on the [OK]-button.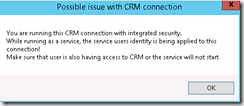 Figure 6: Possible issue with CRM connection
5) Finally, click on the [Start Service]-button. The service can now be found in the Active Services section of the DocumentsCorePack Service overview.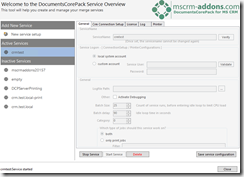 Figure 7: Start the service
Should you be using Microsoft Dynamics 365 ONLINE and an on-premise installation of the addon (on-prem service), please add the following settingskey to the DocumentsCorePack and Automerge settings in CRM:
Name*: AzureServiceName
Is cached*: none
Value: none
Please also deactivate the LBConfig Setting, if you are not using LoadBalancing.
If you haven't created a settingskey yet, please have a look at this blog article.
ATTENTION: DocumentsCorePack cannot be started via the service management penal. 
That's it! We appreciate your feedback! Please share your thoughts by sending an email to support@mscrm-addons.com.