This article outlines how to insert a picture in your DocumentsCorePack TemplateDesigner and save it as a note to a related record.
In order to follow this step-by-step description, an image must first be stored in the notes section of your Dynamics 365 record.
How to prepare your DocumentsCorePack Template
Open a Word Document in your Dynamics 365 and navigate to ❶ www.mscrm-addons.com. Press the ❷ Insert MailMerge Fields button to open the DocumentsCorePack Template Designer. Go to the ❸ Additional tab and click on the ❹ Add Relationship/Entity/table button.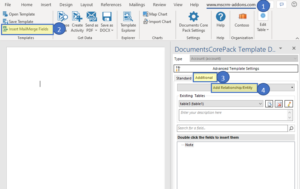 Figure 1: Open the additional tab in the Template Designer and proceed
The Configure Fields and Datasource window is shown.
❶ Open the drop-down menu and select Account -> Note [objectId]. If you have saved your picture somewhere else, please use the corresponding term.
❷ You will notice that the attributes corresponding to the previously selected relationship are now displayed in the Attributes section.
❸ Because we have created a note for our example, we check the checkbox next to Note. Depending on the location in which you have previously stored your picture, you could use any other display name.
❹ Click OK to proceed.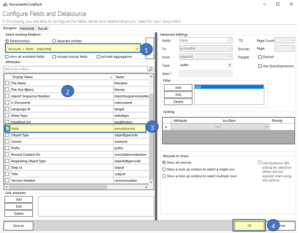 Figure 2: Configure fields and Datasource dialog
The DocumentsCorePack TemplateDesigner shows the created note: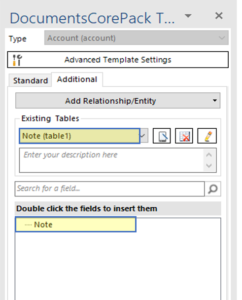 Figure 3: DCP Template Designer with added entity
If you want to insert the note, select Insert Note as Picture Field in the drop-down menu. A placeholder will appear in the document.

Figure 4: Insert as a Picture Field
Back to "How to use pictures and images with DocumentsCorePack".
That's it! We appreciate your feedback! Please share your thoughts by sending an email to support@mscrm-addons.com.