The current Dynamics 365 update by Microsoft can cause a "License could not be decrypted" issue in our solution.

The issue potentially occurs when using ActivityTools, AttachmentExtractor, PowerSearch or SmartBar and requires an update of our solution to the latest version.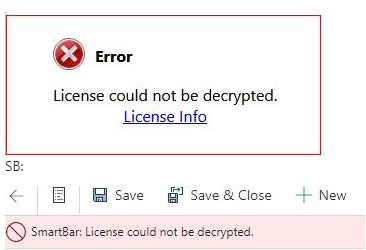 Do I need to update?
An update is required if the version of the ❷ MSCRMADDONScomGeneral – Solution is less than 2020.32!
To check your version number, please open your ❶ Dynamics 365, navigate to Settings, hit Solutions and search for "mscrm-addons" as can be seen in the picture below.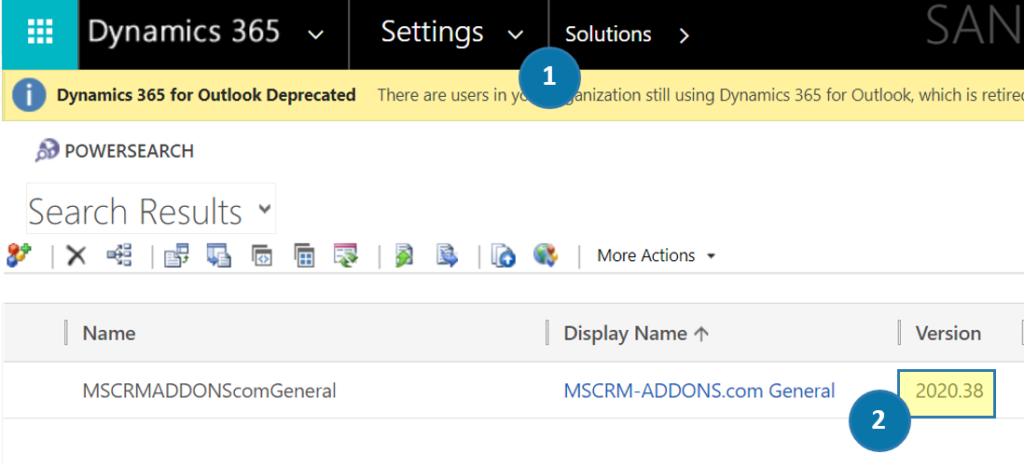 That's it! We appreciate your feedback! Please share your thoughts by sending an email to support@mscrm-addons.com.