You can customize your Dynamics 365 by adding a new field to your entity. And here is a description of how to insert an entity image by creating a new field in your Dynamics 365. Therefore, open in your Dynamics 365, in the "Advanced Settings" the [Customizations]-button. Select the "Customize the System" and the "Power Apps" opens. Have here a closer look.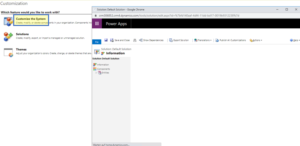 Figure 1: Power Apps Window 
Select the entity you want to add a field for, like here "Account". Open the entity "Account", look for fields and press the [New]-button. 
Figure 2: Create a new Field in Power App window 
"New for Account" is displayed. The fields with a red asterisk are requiring an input.  
❶ Display Name: in this case "ExampleImage"
❷ Name: "new_ExampleImage"
❸ Field Requirement: Optional
❹ Auditing: Enabled
❺ Data Type: Open the drop-down list to select "Image". Afterward, the following mandatory fields (Filed Type, Format, Maximum Length, IME Mode) are disappearing. 
❻ Save and close the application. 
Figure 3: Input Fields 
If you scroll through your "Fields"-list, you can see your newly created field. 
Figure 4: New created field
Have a look at your DocumentsCorePack Template Designer to prove that creating a new field was working.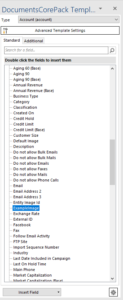 Figure 5: The new created field in your DCP
Back to source of this blog article.
That's it! We appreciate your feedback! Please share your thoughts by sending an email to support@mscrm-addons.com!