For versions 10.40 or higher of the DocumentsCorePack Template Designer, we added support for office themes. Therefore, as soon as you change your office theme, the style of the Template Designer will automatically change accordingly. DCP also fully integrates into the Dark Mode option, which is part of the "Black" theme of Microsoft Office.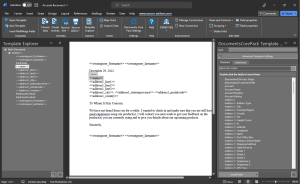 Figure 1: Office Theme "Dark Gray" with DocumentsCorePack
The "Black" theme offers the "Dark Mode" switch in the office View ribbon, which turns the whole page black. This combined with the latest version of the DCP Template designer gives you the best Dark Mode experience.
Figure 2: Office Theme "Dark Gray" with DarkMode enabled
The theme support was added to all aspects of the Template Designer experience and also covers all sub-dialogs across the whole application.
Figure 3: Template Settings Dialog (left) – Relationsship Designer (right)
That's all about the support for office themes. We appreciate your feedback! Please share your thoughts by sending us an email to support@mscrm-addons.com!
External Links