With this reworked feature of ActivityTools, you again have a quick and clear preview
of your e-mail content via ActivityTools print preview.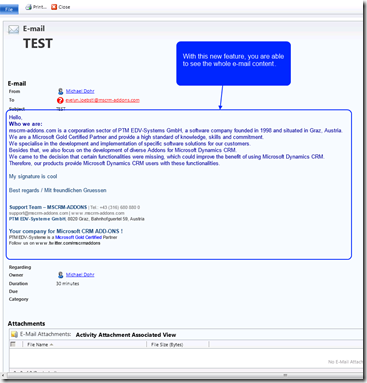 Figure 1: Preview of email content via print preview
CRM Rollup 13 did prevent you from easily previewing and printing the whole e-mail content.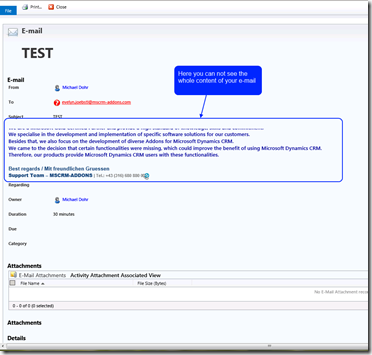 Figure 2: CRM Rollup 13
That's it! We appreciate your feedback! Please share your thoughts by sending an email to support@mscrm-addons.com.