We had a great time at the very first Microsoft Power Platform Conference, which took place in Orlando from 20-22 September 2022. We all love the rush of the in-person experience: grabbing a fresh coffee in the morning, running into people we haven't seen in ages and networking in the lounges …
This one-of-a-kind event is dedicated to Microsoft Power Platform products including Power Apps, Power Automate, Power BI, Power Pages, and Power Virtual Agents. We were happy to present for the very first time our brand-new PowerAddons. With tools for generating documents in your flows and apps to solutions for controlling and reducing your capacity consumption in Dataverse. Our goal is to help customers to get the best value out of the Power Platform with all apps certified and provided at the best value on the market. Check it out here!
Thank you for joining us! It was a pleasure for us to be part of such a great experience and meet old and also new business partners and customers.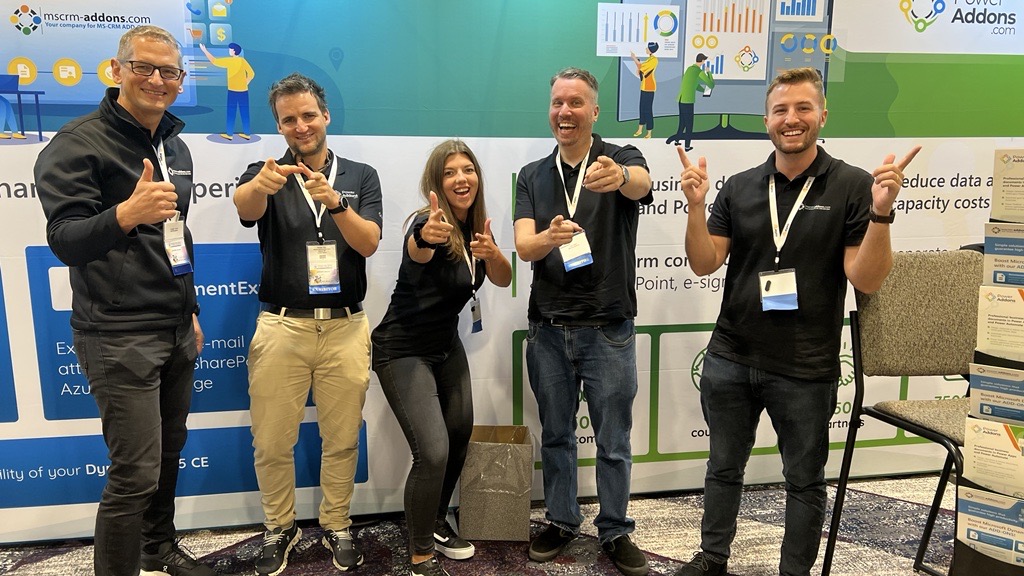 All in all, the event was a complete success for customers and partners. Being part of this event was a great and very special experience! We want to thank the organizers of that outstanding event for their commitment!

Thanks to all who came to meet the team!