This blog article outlines what to do if you receive the following error message while saving documents to SharePoint.
DocumentsCorePack failed to generate the document
ERROR:|CHECKLICENSE|SUCCEEDED|new AutoMerge|StartMerge|ErrorMessage:No part of the path
Addon: DocumentsCorePack ServerBased CRM 2013/2015 (OnPremise)
Please find here the Online version of this blog-post.
Please note: The error usually occurs because of missing or false SharePoint user credentials/rights.
It is mandatory that you have administrative access to SharePoint if you want to correct this error.​
Minimum permission of SharePoint user: 
Able to logon to the root site of SharePoint
Read access on the site
Read and write on the document library and all subfolders (create folders and upload files) 
For impersonation and SharePoint attributes: Site admin rights
​
1) Open your Dynamics 365 and navigate to Settings 

Figure 1: Dynamics 365 – Settings

2) In the Settings, click on Solutions



Figure 2: Solutions

3) There, double-click the DocumetsCorePackServerCore Solution.



Figure 3: DocumetsCorePackServerCore Solution

4) Please enter the credentials for your SPS user, the SPS password and the SPS domain.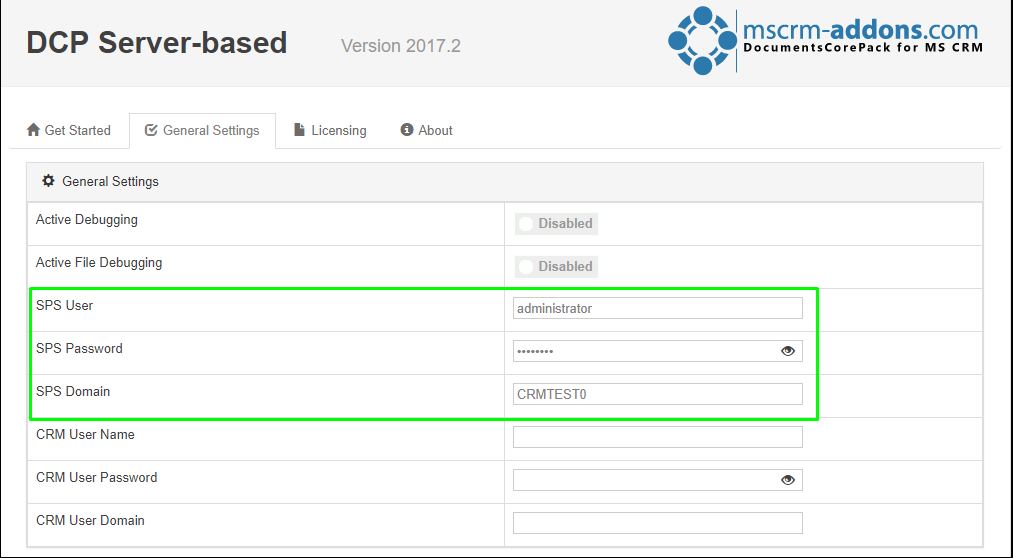 Figure 4: Enter the credentials for the SPS user, password and domain

5) Now click on the [Save]-button and try again.
That's it! We appreciate your feedback! Please share your thoughts by sending an email to support@mscrm-addons.com.