When working with the Template Designer and Dynamics in general, you may need access to several different environments, like test, development and production environments. Or you may need to take care of several customers at a time with different logins to their environments.
To make it easier for you to switch between environments, we have introduced an updated connection management in Version 10.36 and higher of the Template Designer. (Options for older versions)
Until now you either could use the DocumentsCorePack Dataprovider to change the connection, or you could use the simple organization button to switch between environments with the Template Designer.
Now, you will see a new Environments group on the right-hand side of our mscrm-addons.com ribbon.
The left button is a split button. The top part directly opens the connection dialog (same as the Organizations button from previous versions).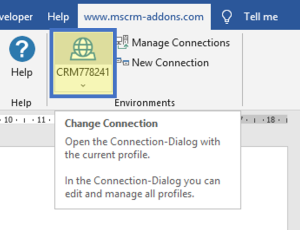 The bottom part ❶ opens a drop-down menu. This drop down also consists of another two parts. The top part displays up to five of your most recently used profiles. While the bottom part ❷ holds all your existing profiles sorted alphabetically.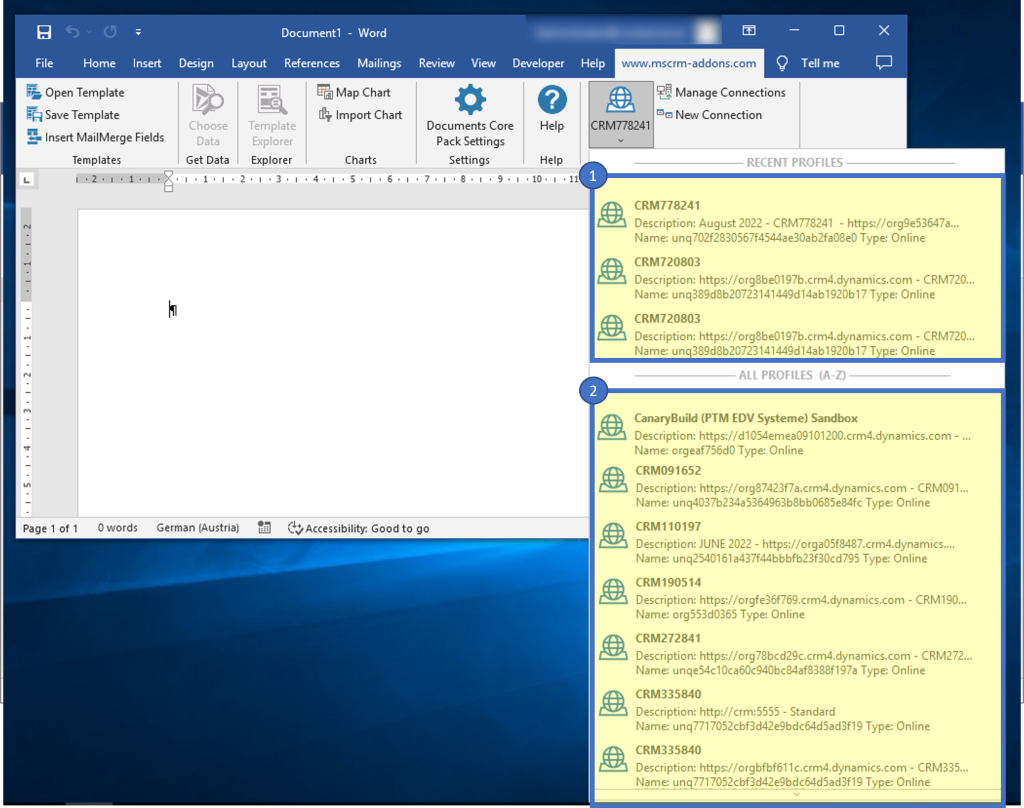 With a click on any of the profiles you can initiate a quick connection switch.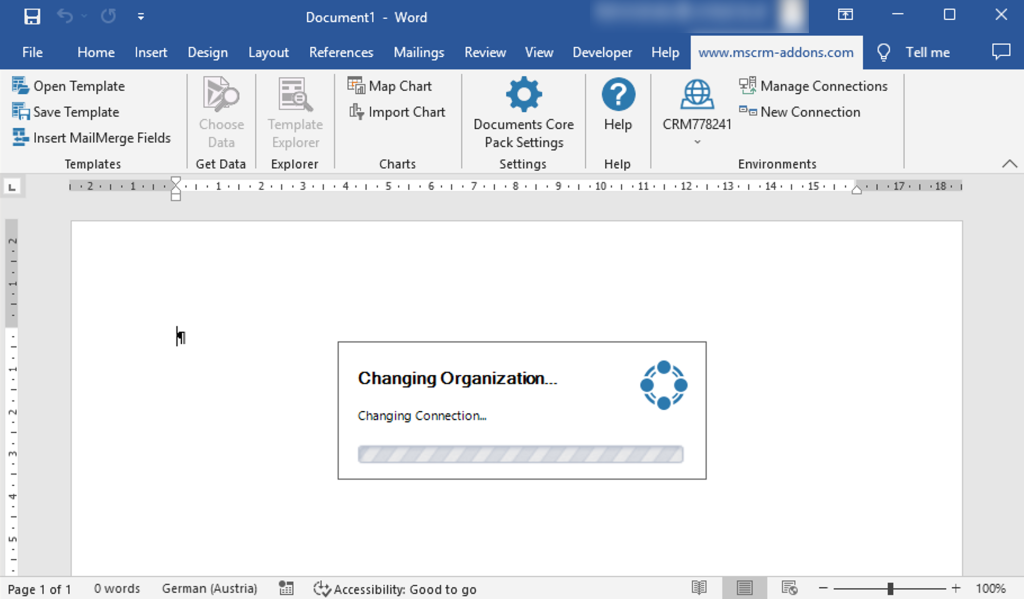 The Manage Connections button opens a dialog that allows you to manage all existing connections.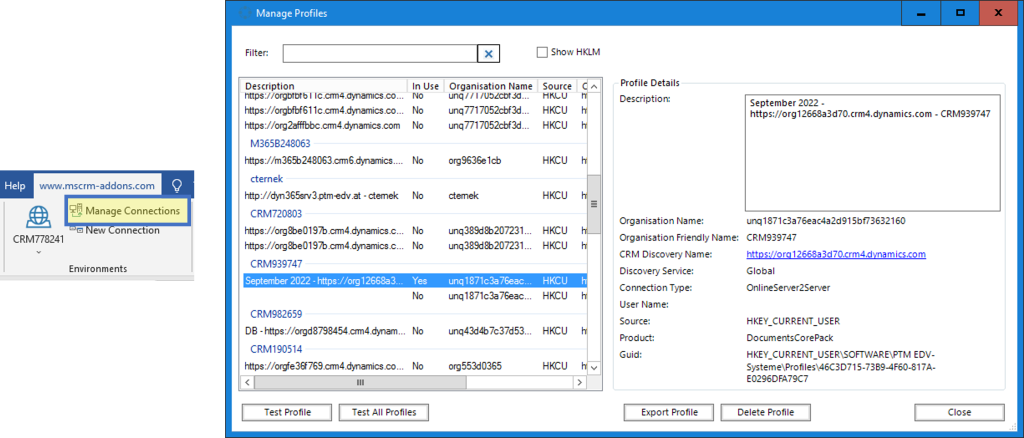 The New Connection button opens a new empty connection dialog where you can quickly create a new connection.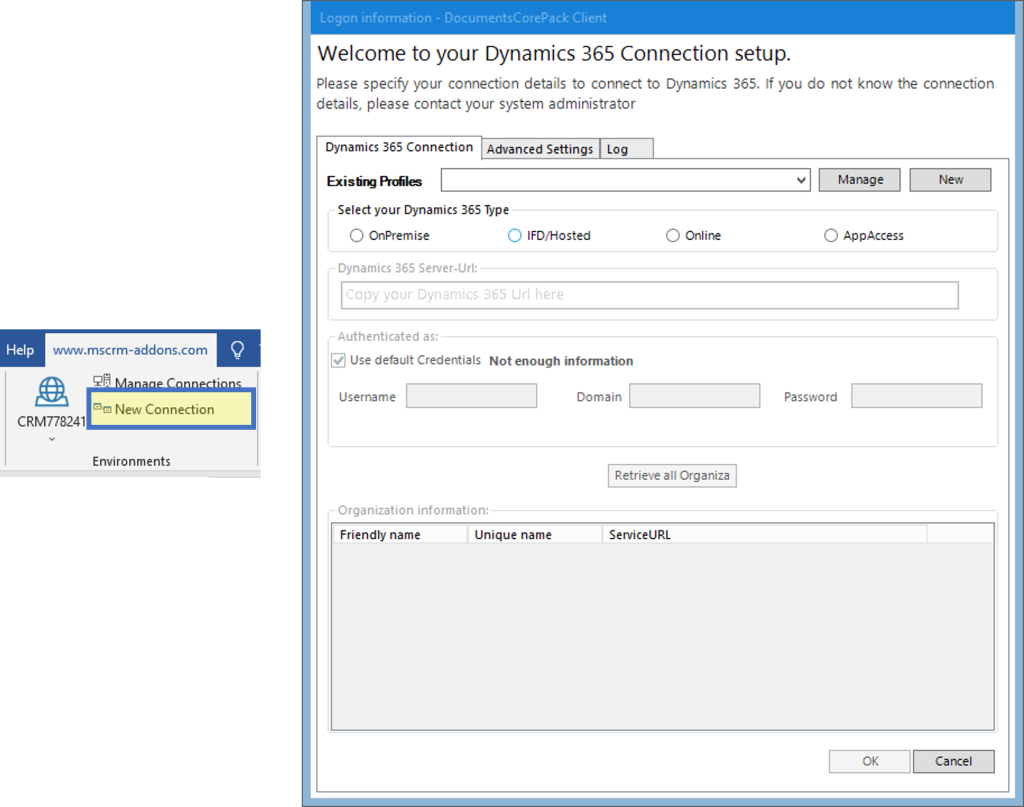 That covers how to switch between environments with the Template Designer. We appreciate your feedback! Please share your thoughts by sending us an email to support@mscrm-addons.com!
Releated Articles
How to change TemplateDesigner-Connection via DataProvider
External Resources
Microsoft: Environments