It is not recommended to use Integrated Security for Telephone Integration.
How to change:
Uncheck 'Use default Credentials' in the groupbox 'Authenticated as:' (see Figure 1)
Enter User, Domain and Passwort (user should have access to CRM)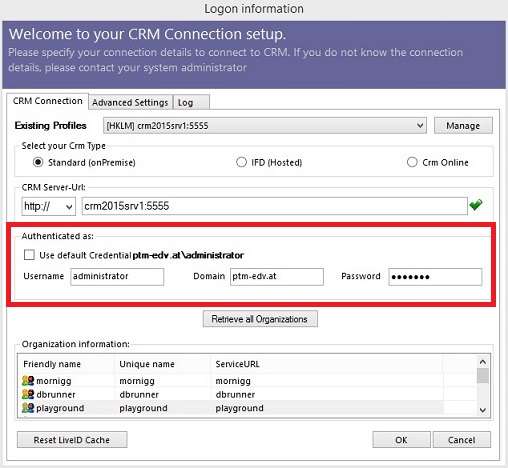 Figure 1: Connection setup dialog
That's it! We appreciate your feedback! Please share your thoughts on our blog and products
by sending an email to support@mscrm-addons.com!
reworkneeded … Delete from Dyn365.