The DocumentsCorePack Template Explorer is a feature that allows you to navigate easier through your templates while designing and maintaining them. The Template Explorer displays all DocumentsCorePack pack fields in a schematic tree view. This Feature is available in Version 9.37 and higher.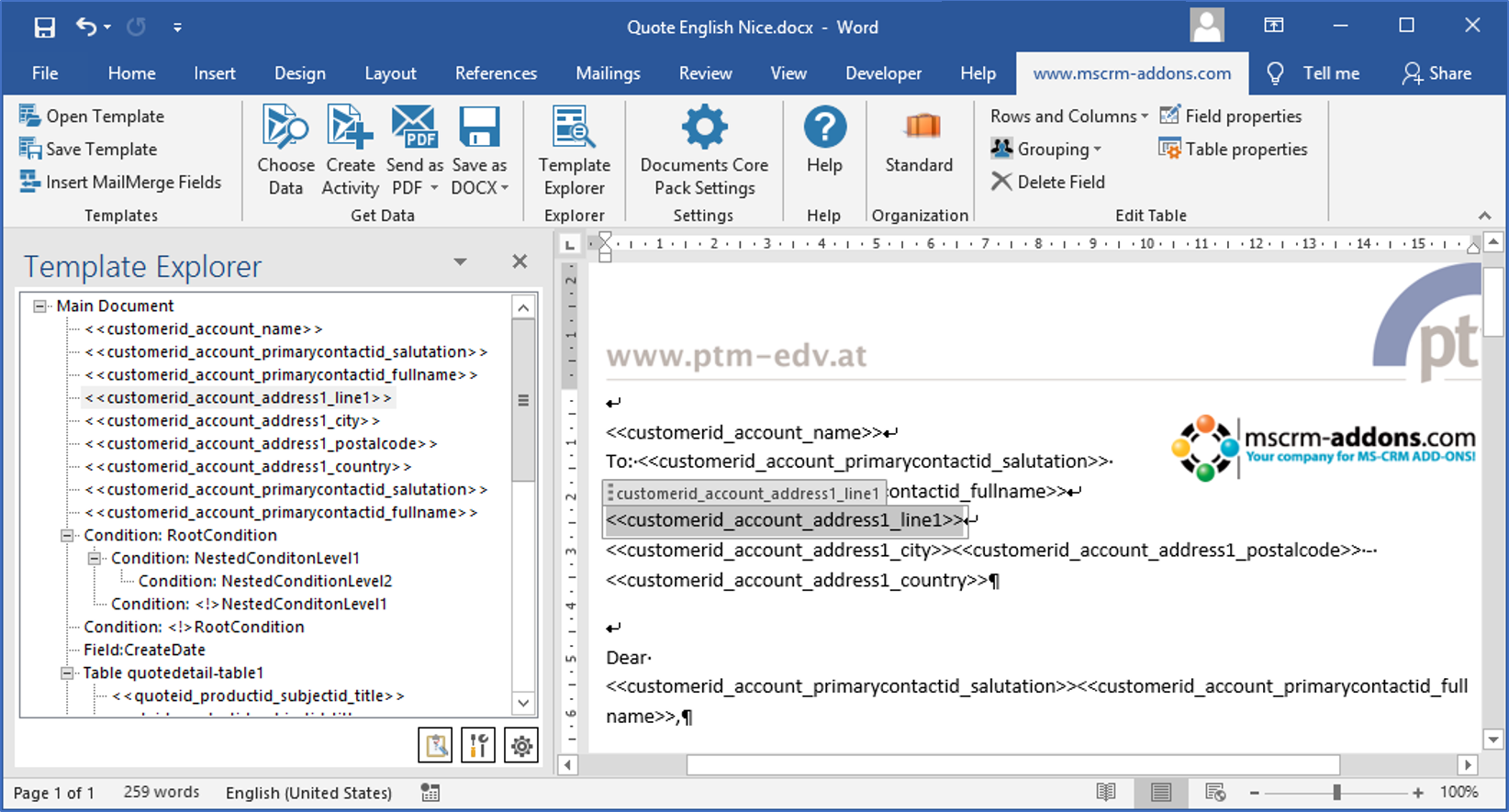 Figure 1: Template Explorer open on a sample template
The Template Explorer only works on DocumentsCorePack Templates. For merged documents or non-DCP templates, you will not be able to open the Template Explorer.
You can enable or disable the Template Explorer with the new ❶ [Template Explorer]-button in the ribbon.

Figure 2: [Template Explorer]-button in Ribbon
After enabling the Template Explorer a new task pane will appear on the left of your document. The Template Explorer will list all fields that are used in your document in a tree view.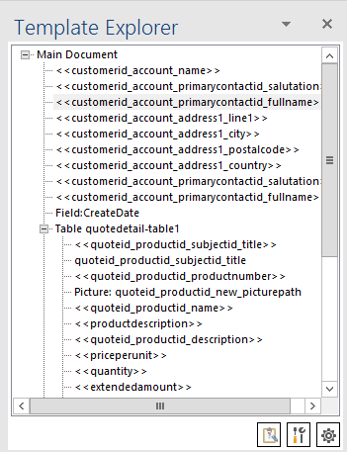 Figure 3: Template Explorer task pane
Nested elements or tables will be displayed as sub-nodes of the tree view. An additional context menu allows you to directly interact with the field ❶ and by hovering over the element a tooltip shows information about the field ❷
.


Figure 4: Context menu on the element (left) and tooltip information (right)
The context menu allows us to directly open the field properties, delete a field, or context-specific actions like opening a subtemplate.
At the bottom of the tree view, you have 2 additional options.
The "Template Explorer"-settings allow you to change single settings of ​this feature. More details can be found here.
❶ Template Settings
❷ Template Explorer Settings
That's it! We appreciate your feedback! Please share your thoughts by sending an email to support@mscrm-addons.com.