This article provides an overview of the features of the ❶ Insert Field button located at the bottom of your DocumentsCorePack TemplateDesigner. When you click on the button, it automatically inserts the chosen field directly into your document. By utilizing the ❷ drop-down menu, you can select and insert specific types of fields into your template.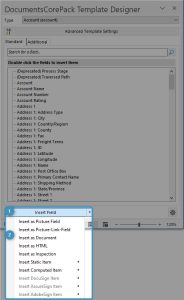 Below, you will find a list of articles that describe the various functionalities.
Root elements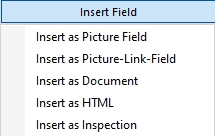 Insert Static Item

Insert Computed Item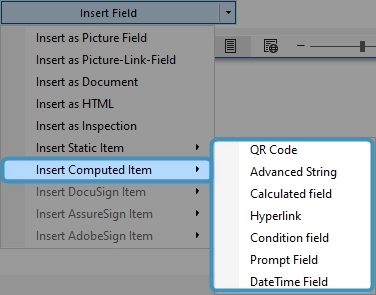 Insert e-Signing Items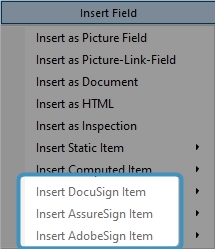 Find here a List of available Template Settings.
That's it! We appreciate your feedback! Please share your thoughts by sending an email to support@mscrm-addons.com